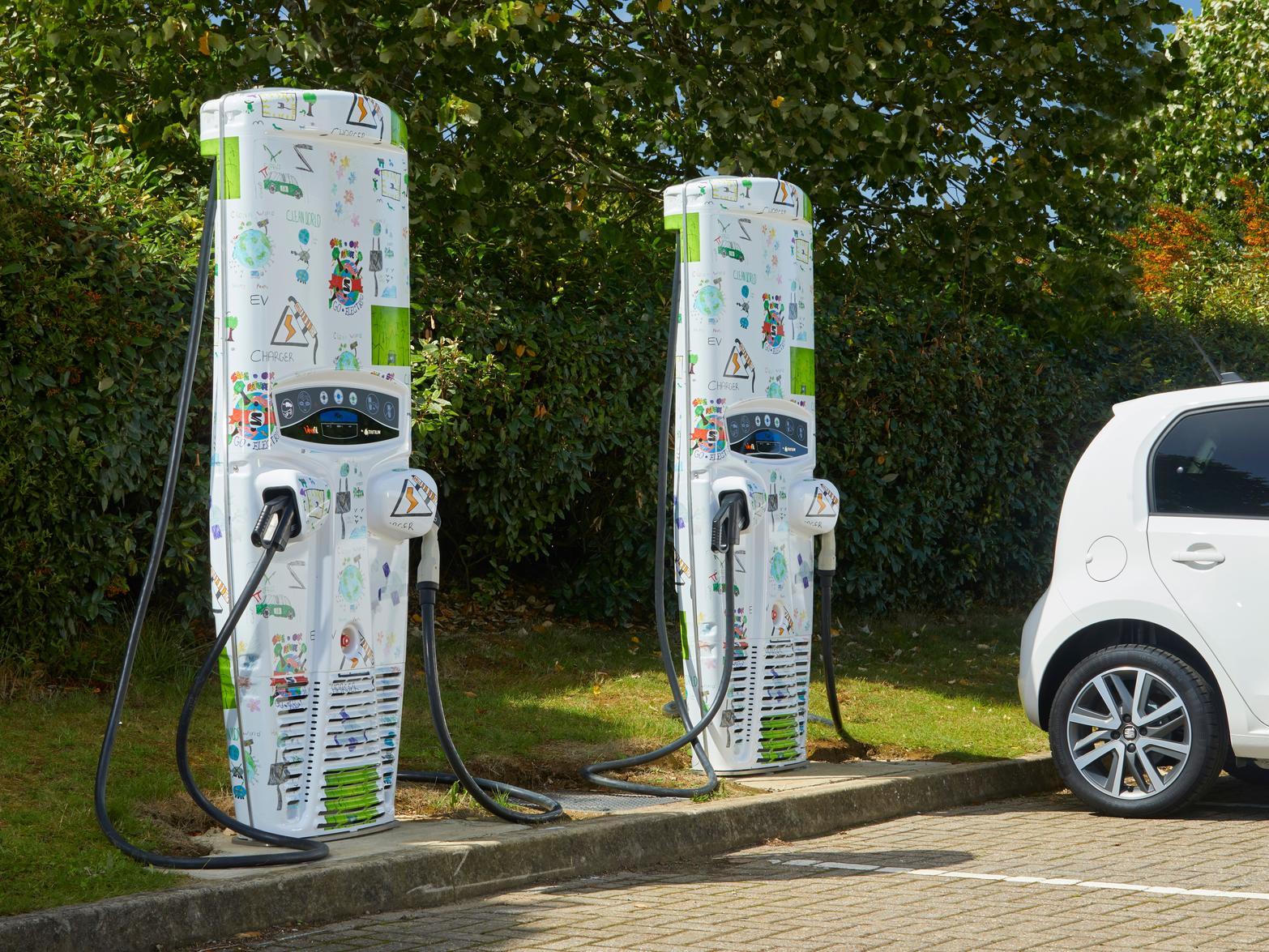 SEAT has teamed up with a team of artistic youngsters after research suggested that more than half of Brits would support a charging point being installed if it were more attractive.
In fact, almost a third of Brits said they though EV charge points are an ugly and an eyesore.
The company came up with a design made up of a mosaic of drawings created by children aged between three and 13.
The charge points are transformed
SEAT had encouraged the youngsters to submit designs inspired by what they thought electric cars could look like in the future and the positive effect on the environment they will have. Their drawings ranged from vibrant planets to flying cars.
Already the child power design has been tested out in MK, and SEAT and CUPRA aim to roll it out across charging points at retailers throughout the country
Fewer than half (49 per cent) of UK motorists would want a public electric vehicle charging point installed on their road, according to the survey results. However, this increases if they were made more attractive.
SEAT UK Managing Director Richard Harrison said: "The design is truly inspirational as we know the next generation are more focused on sustainability issues than ever before. We hope that this means that more people will look to electric vehicles in the future and will support the continued growth of EV infrastructure.
Some of the children's drawings
He added: "The roll-out of the SEAT and CUPRA electric vehicle line-up demonstrates our commitment to reducing our carbon footprint here in the UK and globally."