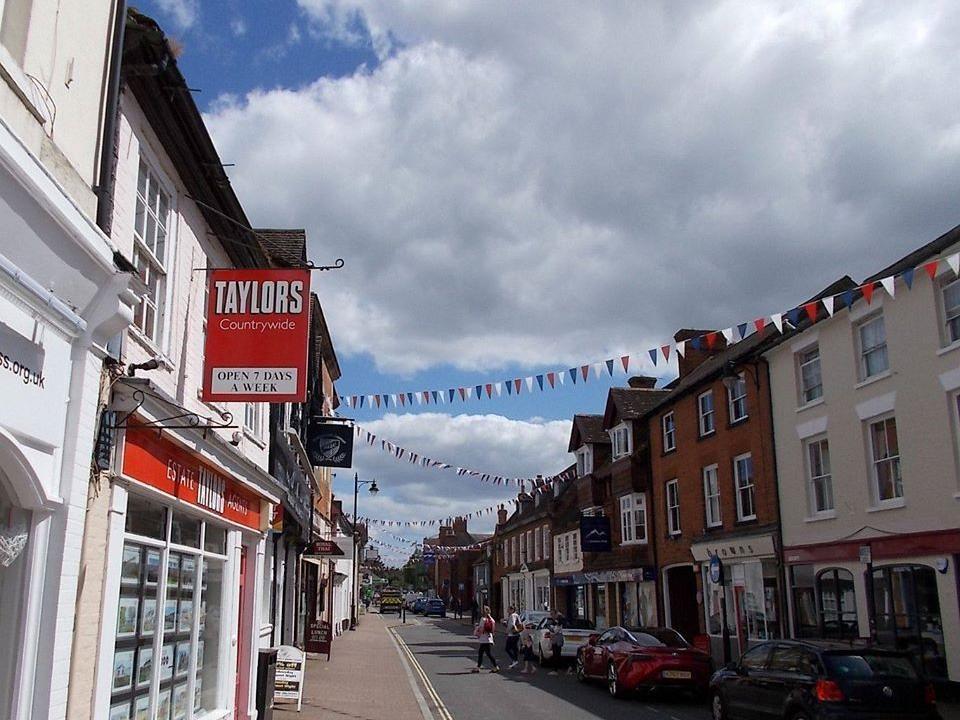 Last month businesses already struggling to regain customers following lockdown saw footfall decrease further when MK Council installed unsightly red and white barriers in a bid to make the area safer.
A spokesman for Stony Stratford Business Association said: " Very few shoppers took advantage of the additional space which was cordoned off where cars normally park. However, they greatly inconvenience shoppers who would otherwise drive in and park in the short stay bays in the High Street while doing their shopping."
The council then promised to do a U-turn and remove some of the barriers. But the High Street still resembled a fairground racetrack, said protesters.
Stony Stratford High Street
The business association claims the council claim to have consulted with all concerned, but has still ignored peoples' appeals for the scheme to be abandoned.
Their spokesman said: "Their pleas to remove the barriers and leave the street as it was have fallen on deaf ears. The problem appears to stem from the government grants which are freely available to councils for 'safe shopping' measures.
"Milton Keynes Council is hell-bent on spending whatever money it can get hold of, whether or not the plans are sensible and whether or not they benefit the community. If things carry on the way they've been going, there won't be any need to queue in the High Street because the shops will be shut for good."
The traders and business owners are now refusing to be associated with the council's plans.
"We've told them we think they are inappropriate, unnecessary and not proportionate to any risk. Shopping in Stony Stratford is perfectly safe. People queue in a very orderly fashion. When they pass one another on the existing footpath they don't stand there facing for 15 minutes but pass by quickly, so there's absolutely no danger of the virus being passed on. This is a case of spending money for the sake of it and it's a terrible waste.
"The business association is very disappointed that the Town Council has indicated its support for these measures in spite of strong opposition from residents and the business community."
The spokesman added: " Milton Keynes Council's "safety measures" have already failed in Newport Pagnell where its attempts to close the road through the town were met by resistance from businesses, and in Bletchley where the traffic restrictions have killed off its historic market.