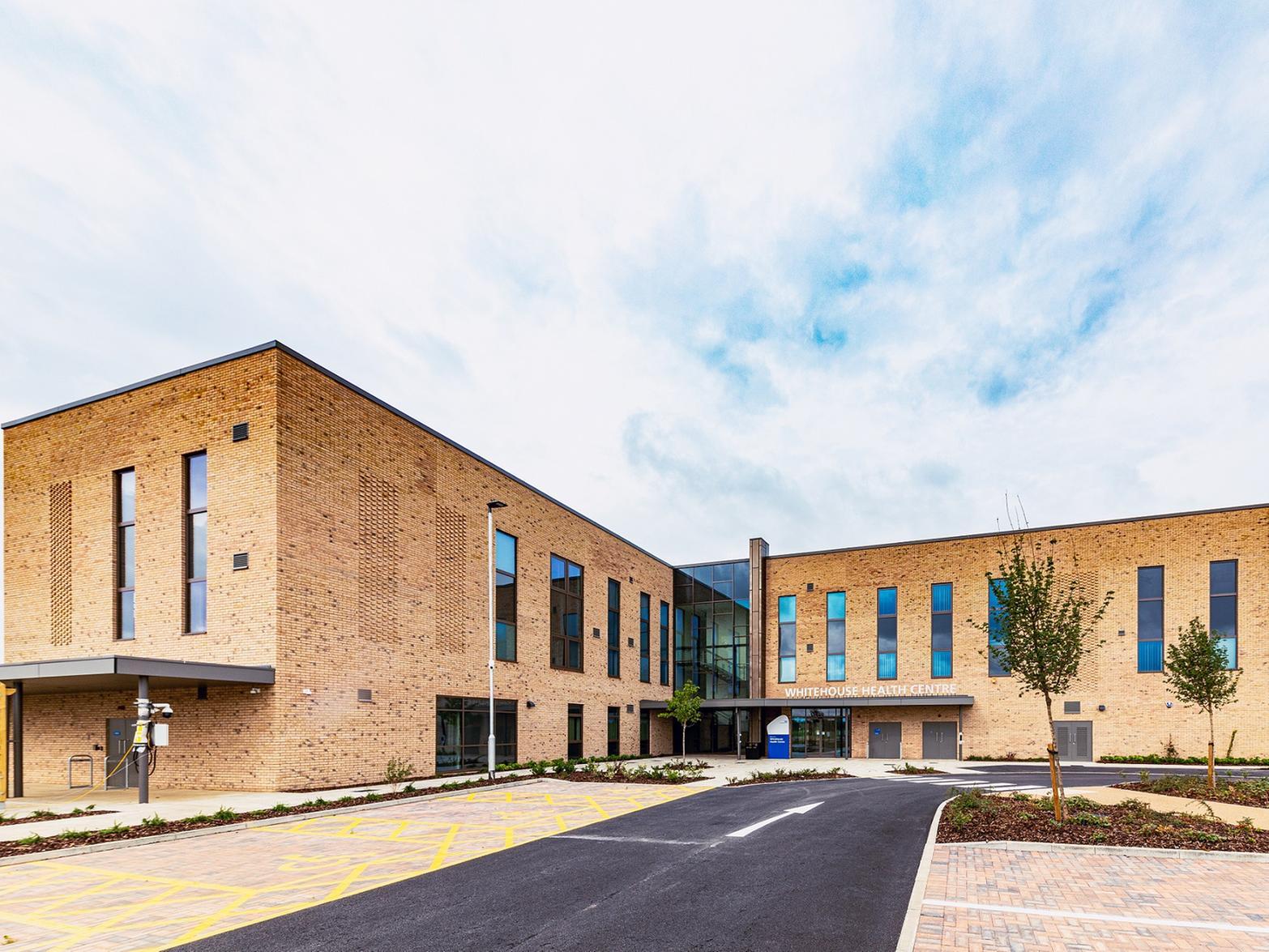 But due to delays caused by the Covid pandemic, the new Whitehouse Medical Centre is not expected to open its doors until September 1.
To be operated by Milton Keynes Clinical Commissioning Group and leased to local NHS partners by MK Council, it will serve around 22,500 people living on Whitehouse and surrounding areas.
It has consulting rooms, minor surgery and recovery rooms, nurse-led treatment rooms, a pharmacy, ancillary clinical support rooms and multi-purpose/health education rooms. It even has its own café.
The medical centre will cater for 22,500 patients
There is also a space set aside for use by Thames Valley Police and an ambulance standby,
The centre was built on behalf of MK Council by Willmott Dixon and procured via Major Works England and Northern Ireland – a part of the Scape National Construction framework.
Design by Race Cottam Associates, it is described as "visually striking".]
Michelle Cotterill, operations director at Willmott Dixon in the Midlands, said: "Whitehouse Medical Centre is an advanced healthcare facility and, as such, is a key development for Milton Keynes. This is our 14th project for Milton Keynes Council in the past five years, which provides a clear demonstration of the value that can be generated through long-term relationships.
Whitehouse Medical Centrecost 9.5m
"We are very proud to have helped deliver this important scheme for the region, which will benefit the lives of residents within Milton Keynes by providing the highest-quality medical care and health facilities.
"As with all our projects, we aim to honour our 'purpose beyond profit' values and leave a lasting legacy to support local communities. We have done this throughout this project by investing £1m into the provision of training and employment opportunities for local people and community activities."
These initiatives included providing 2,600 hours of support to local unemployed adults and 47 school or college workshop sessions. During the scheme, the Willmot team also donated 3,700 hours to support young people into work, 15 weeks of work experience and 56 hours of voluntary work within the community.
The on-site team also worked closely with Milton Keynes Work Tree charity and the Macintyre charity throughout the build, and upon completion the contractor has delivered over £610,000 of social return on investment.
Tracy Darke, director of planning, strategic transport and placemaking from Milton Keynes Council, said: "We're pleased to have delivered this essential piece of infrastructure to Milton Keynes' growing Western Expansion Area.
"We're thankful to everybody involved and look forward to seeing the new medical centre in Whitehouse delivering vital healthcare services to local people."
Mark Robinson, Scape Group chief executive, said: "Primary care facilities are becoming ever-more important to communities up and down the UK. This is a fantastic example of a forward-thinking local authority responding to the needs of a changing population and using its assets in a way that maximises the impact of local service provision."