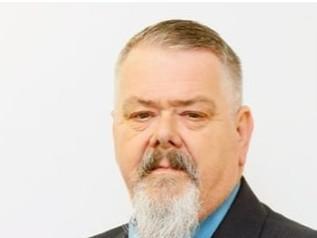 Conservative Terry Baines (Campbell Park & Old Woughton) has declined to comment on Monday's retweet which said "Dawn Butler has made a complete tit of herself."
Dawn Butler MP complained of racial profiling in the Metropolitan Police after she was stopped by a white officer. The Met has apologised.
Milton Keynes anti-racism campaigner Shanika Mahendran said: "Black people are far more likely to be stopped and searched by the police. That is a fact.
Campbell Park & Old Woughton councillor Terry Baines
"Dawn Butler was a victim of racial profiling, and to say she is a 'tit' in speaking up about that, you are saying that these issues don't matter, that people should stay quiet when they face racism."
Conservative group leader Cllr Alex Walker (Stantonbury) declined to comment, as did Cllr Baines.
But Cllr Baines did confirm that a diversity course he is due to attend has not yet been arranged following his apology over a previous social media comment.
In that comment he said it is "time to stop the invasion of migrants and time to send a lot back."
Conservative group insiders do not believe Monday's retweet is racist and formed part of criticism of a politician.
Dawn Butler has received abuse on social media after her complaint.
Labour Cllr Mohammed Khan (Bletchley East) said: "Despite MK Council unanimously passing a motion in June supporting Black Lives Matter, including Cllr Baines, he doesn't seem to think it is very important to address these issues and has once again caused BME communities a lot of offence by calling an MP looking to tackle these issues "a tit."
Cllr Khan also said the Conservative group had downplayed the issue.
"This is now a matter of Cllr Walker's judgement, will he act on racism and remove the whip from Cllr Baines or not? " he said.
Shanika Mahendran also wants to turn attention on the Conservatives.
She quizzed Cllr Walker on the issue at a previous meeting of the full MK Council.
"Cllr Walker told me at full council that Cllr Baines is not a racist," she said.
But she has "genuine concerns" about Cllr Baines' "ability to represent the diverse population of his ward."
After initially deciding that that Cllr Baines would not face an investigation into his comment about migrants, the standards committee reversed a sub committee decision.
That new meeting is yet to be held but it has sparked fury from the Tory group that the standards process has been politicised.
Complaints against Cllr Baines are being examined in the full glare of publicity, while other complaints against a Labour councillor and a Lib Dem councillor are being considered in private.