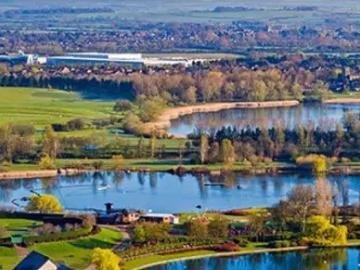 Willen Lake's water levels have dropped due to a faulty valve
Anglian Water said their engineers are working to fix the issue at Willen Lake by Thursday (September 10).
The issue has come during the 2020 MK Marathon Reimagined event, which is being held over the course of two weeks this month.
An Anglian Water spokesperson said: "Our engineers are currently working to repair a faulty valve at Willen Lake near Milton Keynes which is causing water levels in the lake to drop. We're very sorry for any disruption this may cause to walkers or runners while we work in the area, particularly those taking part in the 2020 MK Marathon Reimagined event.
"We're very grateful to the event organisers who have re-routed the course at short notice around the north west area of the upper lake, and to those taking part for their understanding.
"We have brought in specialist equipment to enable temporary repairs to be carried out safely, and expect to complete this work and reopen the path by Thursday."