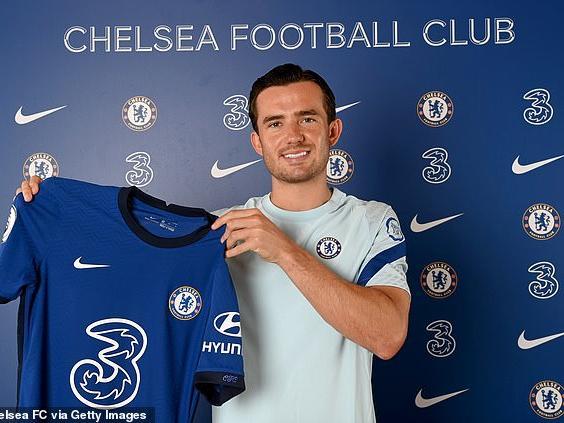 Ben Chilwell is now the third most expensive left-back of all time.
His journey began with five-a-side matches in MK as a boy, between times spending hours kicking a ball about in MK parks with his dad Wayne.
As a youngster, his first team was Woburn Lions, and he recalls his first 'proper' football match, which was against Willen, ended in a resounding victory.
Ben Chilwell has been signed by Chelsea
He went on to play for Bletchley Youth, helping the team win a string of competitions. But his prowess as a defender failed to impress MK Dons, who turned him down as a football scholar.
Ben, who is now 23, said in an interview with the Football Association in 2018: "There was Brendan Galloway, Dele (Alli) and George Williams who are all the same age, so there was a lot of young talent in Milton Keynes at the time. We'd all go to the Power League in the summer and play against each other at five-a-side. It was just good fun."
Talent scouts at Leicester City, however, were impressed with the young Ben and signed him for their academy.
"Funnily enough, MK Dons never really wanted to sign me," said Ben. There was me and a lad called Andre Olukanmi, who had started out at Woburn Lions too, and MK Dons didn't want either of us so we both went up to Leicester."
Ben Chilwell
Meanwhile, he was wrestling with another decision – whether to concentrate upon football or cricket.
"I was probably better at cricket than I was at football," he told the FA. " The year before, I'd just been signed into the Northants academy and even went to Loughborough for an ECB England U15s trial for three days.
"But it got to the stage where I had to choose between football and cricket, and I wasn't really enjoying cricket as much. They were long days and often with people who weren't really my friends. It's just not the same dynamic as football and while I probably wasn't as good at football, I just preferred it and it went from there."
Ben opted for football, and he and his dad would drive to and from MK to Leicester for training, a journey that covered more than 100 miles each day.
He went on to make his mark at Leicester City. He was picked for England Under 18s squad, playing again with his old old friends Dele Alli and Brendan Galloway, who now plays for Luton Town. Ben also played for the England Under 21s.
He said: "I am delighted to be joining Chelsea at this very exciting time for the club. I'm looking forward to being a part of this young, dynamic squad led by Frank Lampard as we challenge for honours next season. I can't wait to get started and hopefully it won't be long before we're playing in front of the Chelsea fans at Stamford Bridge."