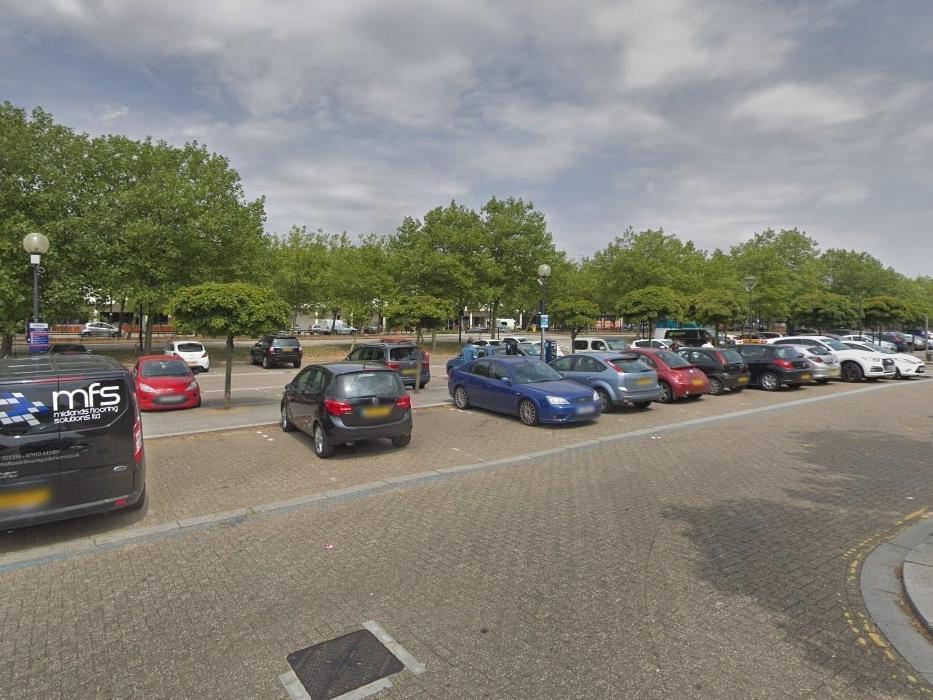 Conservatives say it would be similar to the Eat Out to Help Out scheme and boost visitor numbers at centre:mk where people would spend money and thereby save jobs.
Labour meanwhile accuses the Tories of living in a 'fantasy land' by proposing a move that is uncosted.
Tory council group leader Cllr Alex Walker (Stantonbury) accused Labour of giving up on the jobs of people who work in shops.
One of the car parks in Central Milton Keynes
A motion in his name is set to be debated at the full Milton Keynes Council next Wednesday (September 16).
It marks a difference in policy between the two parties, with the ruling Labour group focusing on putting money into start up businesses, a green recovery and new technologies.
Cllr Walker believes the council's focus should be on saving current jobs.
He said: "The Labour economic recovery plan could be their downfall if people see that they aren't doing enough to save jobs now.
Cllr Alex Walker
"But they have been stubborn, rude, and arrogant in their approach and the administration will not be forgiven if they go this way."
Cllr Walker praised the council, and its leadership, for its immediate response to the health emergency of the coronavirus pandemic.
"But now it is about saving jobs," he said. "The council is not pulling all the levers it should and they now risk Milton Keynes becoming a ghost town."
Cllr Walker insists that granting shoppers two hours of free parking would help give people the confidence to come to the city centre.
Cllr Pete Marland
"The Eat Out to Help Out scheme worked in the same way, by helping encourage people to go out," he said. He sees free parking as an investment.
The council's Labour leader, Cllr Pete Marland (Wolverton) said the MK Conservatives are "living in a fantasy land".
"Their plan for free parking is uncosted, ineffective and unwanted."
Cllr Marland added: "There is zero evidence that free parking helps retail, the problems are far greater and more fundamental in city centres than parking charges.
"The MK Tories have no idea how they'd pay for it, given we already face £50m of cuts due to loss of income and despite talking regularly to retailers and stakeholders in CMK, no one has asked for free parking for retail.
"Given both centre:mk and intu own their own car parks, you'd assume if it helped they'd be using their own car parks to do it.
"The real way to help the economy in MK is for them to get behind growth and support funding for our £2.6bn growth infrastructure projects like MKU and hospital expansion.
"Nationally they should extend the furlough scheme and get a grip on the Covid-19 situation, both of which the incompetent Conservative government has failed to do."