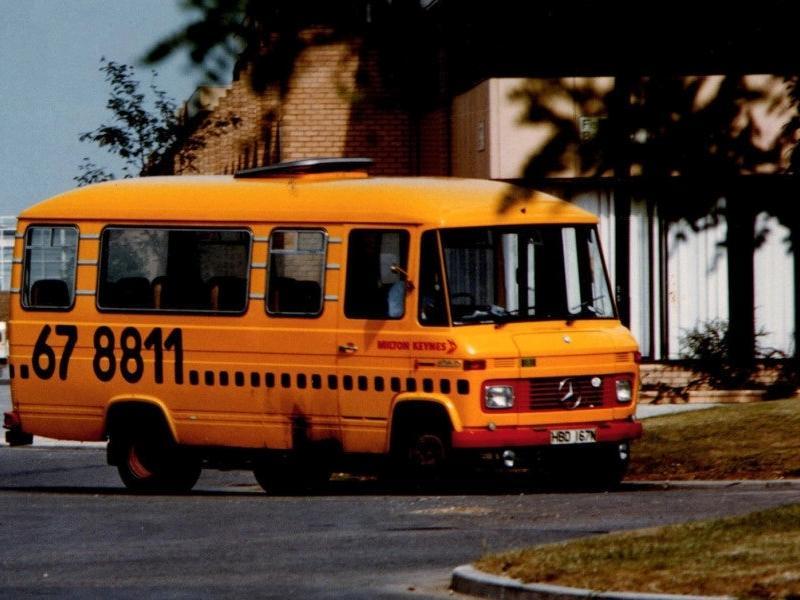 Earlier today, Tories slammed Labour for withdrawing the council's subsidised fare schemes.
Cabinet member for sustainability and transport, Lauren Townsend, said MK Council had carried on its subsidies far longer than other local authorities.
"We have kept these going, despite reduced funding from central government year on year," she said.
Who remembers Dial-a-Bus?
Around 14 per cent of bus users in MK are expected to be affected by the changes, which were forced due to the council's drop in parking revenue throughout lockdown,
Lauren said: "It's important to note that 86 per cent of bus users in Milton Keynes use the busier, commercial routes – and that these are unaffected by this decision, as they are run by private companies and not MK Council."
Lauren said the council was looking at ways to "mitigate the impact" for the affected people by introducing a new scheme called 'Demand Responsive Transport' (DRT) system.
Similar to the MK Dial-A-Bus scheme launched in the 1970s, users will be able to book the service via an app or over the phone.
Cllr Lauren Townsend
"It's a nostalgia-inducing plan that harks back to the early days of MK, when the Milton Keynes Development Corporation decided to adopt and adapt the America Dial-A-Bus concept, to deal with the impracticality of a
conventional bus service in an area of low density building and inward-looking estates," said Lauren.
She added: "Subsidised routes are the least used (hence the need to subsidise them – as private companies will only run routes they can turn a profit on) so the council are currently paying a lot to run buses which are frequently near-empty.
"Of course, not being profitable does not mean they are not essential to the people who rely on them; those who need them to get to work or school, or to appointments or to see friends. This is why we have kept funding
subsidised routes for so long, and why we will now be offering an alternative that we hope will not only plug the gap, but actually provide an improved, and more bespoke service.
"With DRT, residents will not be restricted by timetabled or fixed route services, meaningthey can travel to and from where they like, when they like, within MK. We will be setting out a desired specification to operators looking to procure the contract, including having accessible vehicles from day one.
"We are aiming for a level of service with a maximum distance of 400m for pick-up/drop-off and a maximum wait time of 30 minutes. In urban areas we would expect these to be lower, in more rural areas they are likely be closer to the maximum – but it's still an improvement if what those residents have at the minute is a bus that only comes once every 90 minutes and only takes them to a fixed destination."
Lauren has written to Secretary of State for Transport, Grant Shapps MP, copying in both Milton Keynes Tory MPs asking for more financial help and solutions for MK.